Wednesday, October 26, 2005
Pieces of Me
Yeah, I know I'm no Ashlee Simpson. (TG for that!) But I'm a little scattered today so here's some bits & pieces.

1. Yes I have officially christened myself The Goose that Laid the Golden Egg. See here:




2. Drawing a blank, sorry.

3. An old friend from High School just wrote me a letter saying she misses me and doesn't know why we ever drifted apart. I am touched. Especially since we live less than a mile from each other and I drive past her house just about every day and wonder how she is doing.

4. I got my first friend request from a person I don't know on MySpace. I feel important and interesting.

5. I took this picture the other night. What do you think?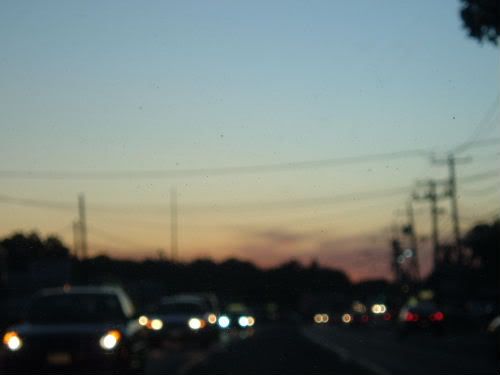 posted by ~M~ @ 9:49 AM