As I was pulling into work this morning, the song Soul Man (great song btw.) segued into a song by a guy named Joe Nichols. It was called Tequila Makes Her Clothes Fall Off. I died laughing. It was a great song, especially if you're drunk and singing along. Ok, this is actually a real song, not a parody done by the Dj's or anything. It just made my Friday.
In other news, shhhhhhh,

I think hubby may be taking me out to dinner tonight. YAY!

This is big news because he hates going out to dinner. He's a real homebody and would like nothing more that to be home every night forever. Me, I'm all for going out. Less dishes for me to wash.
We are going to Famous Dave's. Some of you may know it but it's new out here in NY. It's pretty good.
Now a little dance: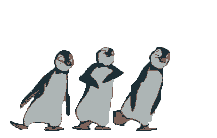 and:

"Im going out to dinner, I'm going out to dinner. Yay!"
Have a great weekend everybody!