Thursday, January 12, 2006
but that's all my fault cuz I didn't point it out. My weatherpixie was wearing some weird dominatrix type wetsuit thingy yesterday. I didn't get to point it out to you guys though because I had to put Humpty Dumpty back together again at work yesterday. (BTW, that was one of my favorite nursery rhymes when I was little.) Well anyway it was raining so my weatherpixie was all suited up to stand out in the rain for hours, I guess. She looks perfectly normal now, so no one will believe me but she was wearing it I tell you.

I also did not eat anything yesterday. I was so wrapped up in saving the world. Then when I got home hub and I got Chicken fajitas from this Mexican place that's usually good. I ate less than half of it and was full. My stomach has been wobbly ever since. Hubby ate the other half and feels fine so I think the fajita just didn't agree with me. Bleh.

My life is boring... if you didn't get that already.

But courtesy of Luxist, I am craving this: It's so purty!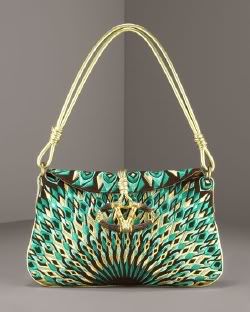 It's so purty!
posted by ~M~ @ 11:36 AM