Tuesday, September 27, 2005
OH NO!
With the rest of my life in shambles but holding, football was the one thing I had to look forward to. Now, NUTHIN. Chad Pennington, who is the starting QB for the NY Jets, is out AGAIN for the season. I hate Chad Pennington. I think he is a wuss and a dork and can't play football even when he's not injured. ROAR! ;P Jay Fiedler, who is the second string Qb is not much better. He also is hurt. So it's Brooks Bollinger who is stepping up. He's a rookie, and I don't know much about him, so we'll see. Next week we play Baltimore and then Tampa Bay the next week so let's see how this plays out.
Here is the whole story about Pennington.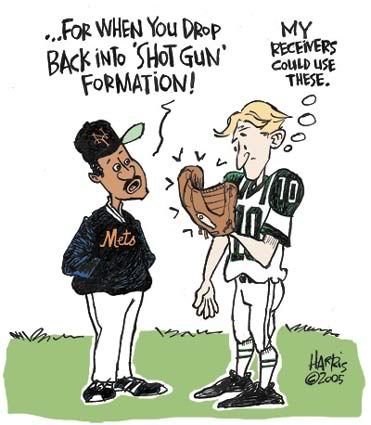 posted by ~M~ @ 10:42 AM