Thursday, September 22, 2005
This is the kind of thing that makes you go HMMMMMMMM!
Courtesy of Go Fug Yourself

Ok this is a little pirate freaky but it was International Talk Like a Pirate Day, and it's Jenny McCarthy who's a little Freaky(with a capital F) herself. I let this one slide.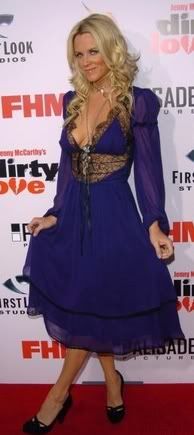 Then comes this Monstrosity. What was she thinking?!?! I mean the color is all wrong for her. **smirk**


posted by ~M~ @ 11:03 AM