Friday, June 24, 2005
So Pretty!
Even though Lindsay Lohan is now blonde and skinny (yes I said skinny not slender, when you can see your ribs through your clothes you are SKINNY!) she's a Long Island Girl and I Love her. This photo is from the Herbie: Fully Loaded premiere. I love the dress especially the color.
Wouldn't it be great if we could all dress like this every day!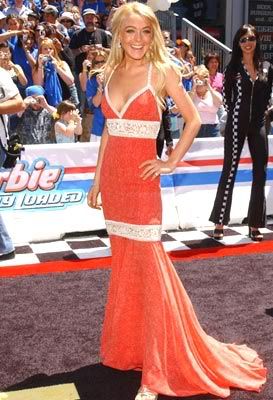 posted by ~M~ @ 9:22 AM